IP PBX System uses the Data Network for sending and receiving Voice Packets.IP-PBX combines all office phones into one intelligent network, in which various voice services are implemented. Moreover, an IP PBX System utilize the existing data network infrastructure and reducing the managing headaches and cost.IP PBX System allows you to combine several geographically distributed offices into a single telephony system, to provide free telecommunications for home and mobile workers.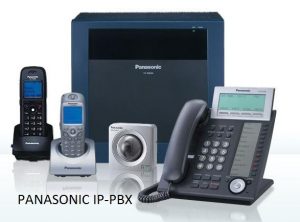 Panasonic has a large market share in the business telephone system market for one reason. It is because from the small to large systems they maintain an easy to use, a flexible and innovative design that is able to deliver both simple and complex solutions with ease.We try to help our customers bring these solutions into their business so that they can start to benefit from the features of a modern PBX system. By offering the full range of we can find the right solution for you and offer it at competitive prices.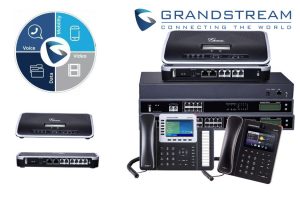 Grandstream is Powered by an advanced hardware platform with robust system resources and features Grandstream PBX offers a highly versatile, turnkey solution for converged voice, video, data, and mobility applications, including fax and video surveillance. Grandstream IP PBX is a full-featured, easy-to-manage IP PBX Appliance designed to bring enterprise-grade features to small-and-medium sized businesses without the need for licensing fees, costs per feature, or any recurring costs.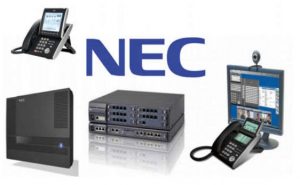 As one of the world's greatest telecommunication companies, NEC' s portfolio of systems delivers the best technology can offer. NEC offers a broad range of phones and applications that help businesses benefit from the greater productivity today's phones provide. The UNIVERGE family of desktop phones, in-building wireless systems, and softphones support worker quickly and reliably access tools, information and individuals anywhere and at any time. The many customizable options and advanced features available on NEC PABX System & phones, provide businesses, even more, flexibility in how they communicate.NEC Build the reputation in communication products from a long time. You will never regret your investment in NEC PBX Systems.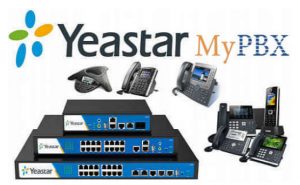 Yeastar MyPBX is a powerful  IP PBX telephone system for small and medium-sized enterprises.Yeastar My PBX support gsm lines analog public and internal connections, and ISDN BRI or PRI connections. It is an Asterisk IP PBX   telephone system for small and medium-sized enterprises, institutions, etc.Choose Cisco IP phones, Polycom IP phones and Yealink IP phones with MyPBX. It is a feature-rich IP telephony solution with license free unified communication system.
SIP IP Phones
SIP phone looks and behaves just like a regular phone. However, it is connected directly to the data network, rather than your standard PSTN line(s).Using an IP PBX phone system that supports SIP protocol will allow you to use the SIP  phones.
We deal with Well known manufacturers of IP phones, that is  Polycom, Snom, Cisco, Dlink, Mocet, Fanvil, RTX, Grandstream Gigaset, Tiptel, Yealink  Alcatel and Widely used softphone  Bria.VDS makes selecting the right VoIP phone EASY. Choose from different desktop VoIP phones, Dect phones & conference phones from TOP manufacturers in VoIP industry.
PABX SYSTEM DUBAI – IP PBX UAE
Magtel Systems Offer IP telephone system, PABX System, PBX Systems & IP PBX Systems from reputed Vendors. An excellent communication platform can be the backbone of your company. The right system ensures that all incoming and outgoing calls reach the right person. It also keeps its cool during busy times, grows with your business and provides technical features that enhance your phone system.
We deal with Avaya, NEC, Grandstream, Dlink, Yeastar MyPBX, Panasonic, Samsung, Cisco, Yealink, Asterisk & Lg Ericsson. Our solutions include Unified Communication features like Voice Mail, Voice Mail to email, Instant Messaging, Fax handling capabilities, Mobility & Video call support. Selecting an expert company in Dubai to install IP PBX systems is critical. We are the specialist in Dubai. We offer our services almost every big city of the UAE.Our Sales, Support, and PBX Installation Service cover Dubai, Abu Dhabi, Sharjah, Ajman, Alain, Ras Al Khaimah, Umm Al Quwain and Fujairah. So, do not waste your time on hiring an unprofessional firm for your Telephone Installation. Call us today to get free consultation and quote.
When it comes to VoIP Phone Systems, If the Business is Large or small, IP Telephone System can improve the business communications. In VoIP Phone System it's not about the convenience provided by using your Local Area Network (LAN). It is about the business-friendly features VoIP Phone System can offer. With flexibility built in, this is the essential core to any advanced VoIP PBX setup.